ON DEMAND WEBINARS are pre recorded sessions that you can access at any time. If you are an image professional and a member of AICI, you can earn CEU's to assist in your professional development. While most were written with image professionals in mind, the content is suitable for anyone wanting to discover who they are, and how to showcase in what they choose to wear.
If you would prefer to have a private session of any of the programmes shown below, then contact Sue directly via email: sue@suedonnelly.com
Dressing in Depth (0.1 CEU's) 
US$60
https://www.aici.org/store/viewproduct.aspx?id=11245089
So, you have analyzed your client's coloring, worked out their body's shape and evaluated their wardrobe personality. But it's not enough. Something's missing. To do a brilliant job, you need more. In order to get to really know and understand yourself (and your client), you need to dig deep.
This 90 minute webinar will provide you with some key standalone exercises/strategies that will help you revolutionize your consultations. As a one size, "cookie- cutter' approach never fits everyone, it is essential that you have other methods of helping you to empower yourself and your clients, so clothing has congruence and the closet is a happy place.
In this short session we look at 4 different ways you can get to really know who you are working with. Whether they are a personal client or a corporate one, finding out what "lies beneath" their current choices will help enhance your relationships and accelerate your business. This webinar will give you ideas to take away so that you can pursue, excel and evolve.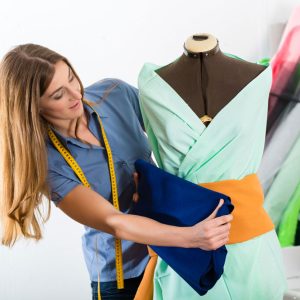 Putting the I in Image Part 1 and 2 (0.3 CEU's)
US$180
https://www.aici.org/store/viewproduct.aspx?id=13882332
Clothing is not a mere adornment for the wearer but a representation of the person who chooses or wears the garments. It is not just a fashion statement or a work 'uniform' but a way of visibly portraying their sense of humor, dreams, hopes, anxieties and frustrations.
Consumers are better informed than ever before and the analytical approach we have been taught doesn't always fit the bill when it comes to synchronizing client style. Clients are ALL different and they need us to serve them using the methods THEY most prefer.
So, we need something more.
What if, just for today, you forgot everything you'd ever learned about image – pro-portion, line, space, scale, color? What if, just for today, you focused on some different reference points to connect and dress your clients in a way that really suits their needs? What if, just for today, your creative right brain did most of the work?
These 2 x 90 minute webinars look at the innovatory influences used by great artists and designers and the importance of imagination and intuition in covering the human form as an expression of a person's individuality.
We will be looking at dressing the needs of your clients using a completely different approach, so their clothes tell a story – their story – which relates to their influences and inspirations. You can, of course, apply this to your own style. Enter this training with an open mind and an open heart, and take a brand new look at what you do and how you do it.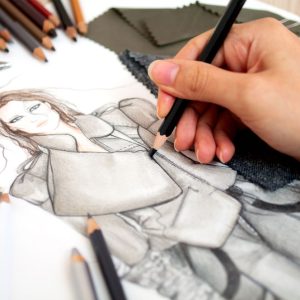 Intuitive Image (0.6 CEU's)
US$360 – AICI Members / US$468 – Non members 
https://www.aici.org/store/viewproduct.aspx?id=11095905
As image professionals we demonstrate which colors and styles most flatter a person. In reality, most of us already KNOW what suits us. It's just that we've lost confidence in our instinct, and our intuition to successfully guide us.
Current research tells us that our gut is like a second brain. One that can influence mood and happiness. It makes sense, therefore, that we use our 'gut instinct' when choosing what to wear so we can "feel" happy in our clothes and not just "look" good.
The 4 x 60 minute webinars are very different to the norm. Each session offers a "playtime" assignment on which you'll report your observations via images and text. You will be encouraged to journal and meditate in order to access and enhance your own intuitive powers. There are no "wrongs or rights" on this program, as everyone is different and so is what you discover about yourself. It's fun, it's revolutionary and it's totally liberating.