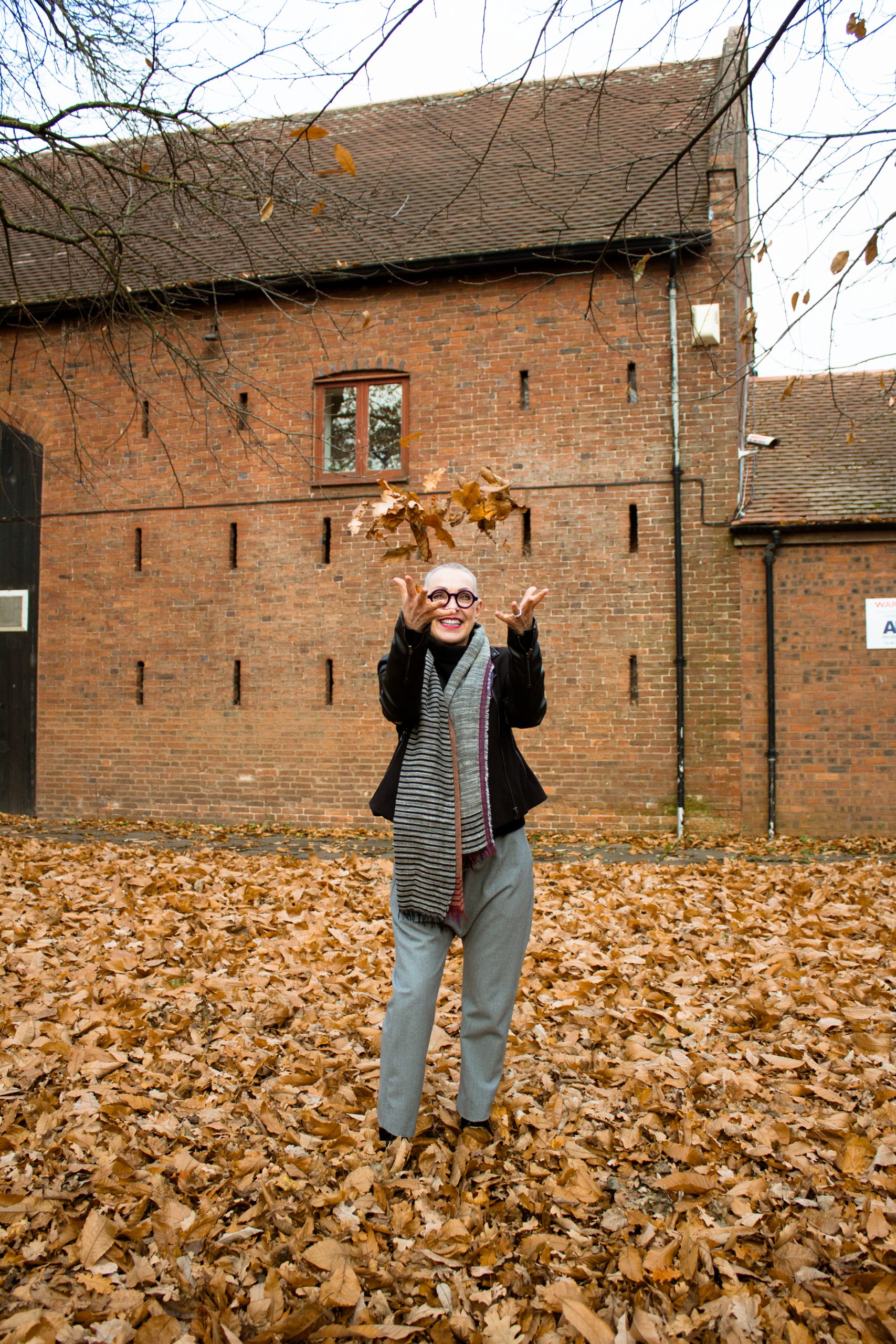 FINDING FUN….
November 16, 2020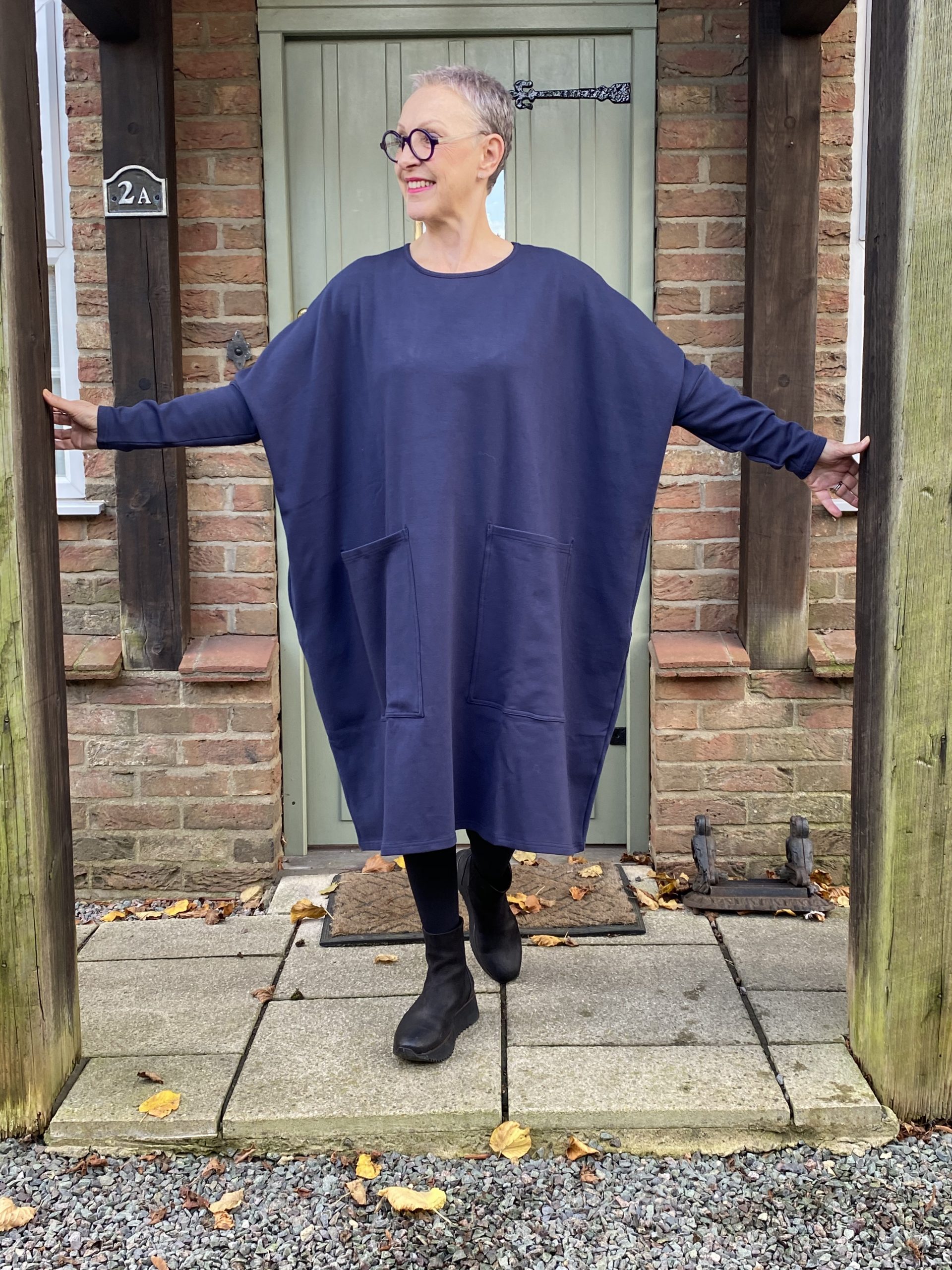 SOMETHING NEW – SOMETHING BLUE
November 19, 2020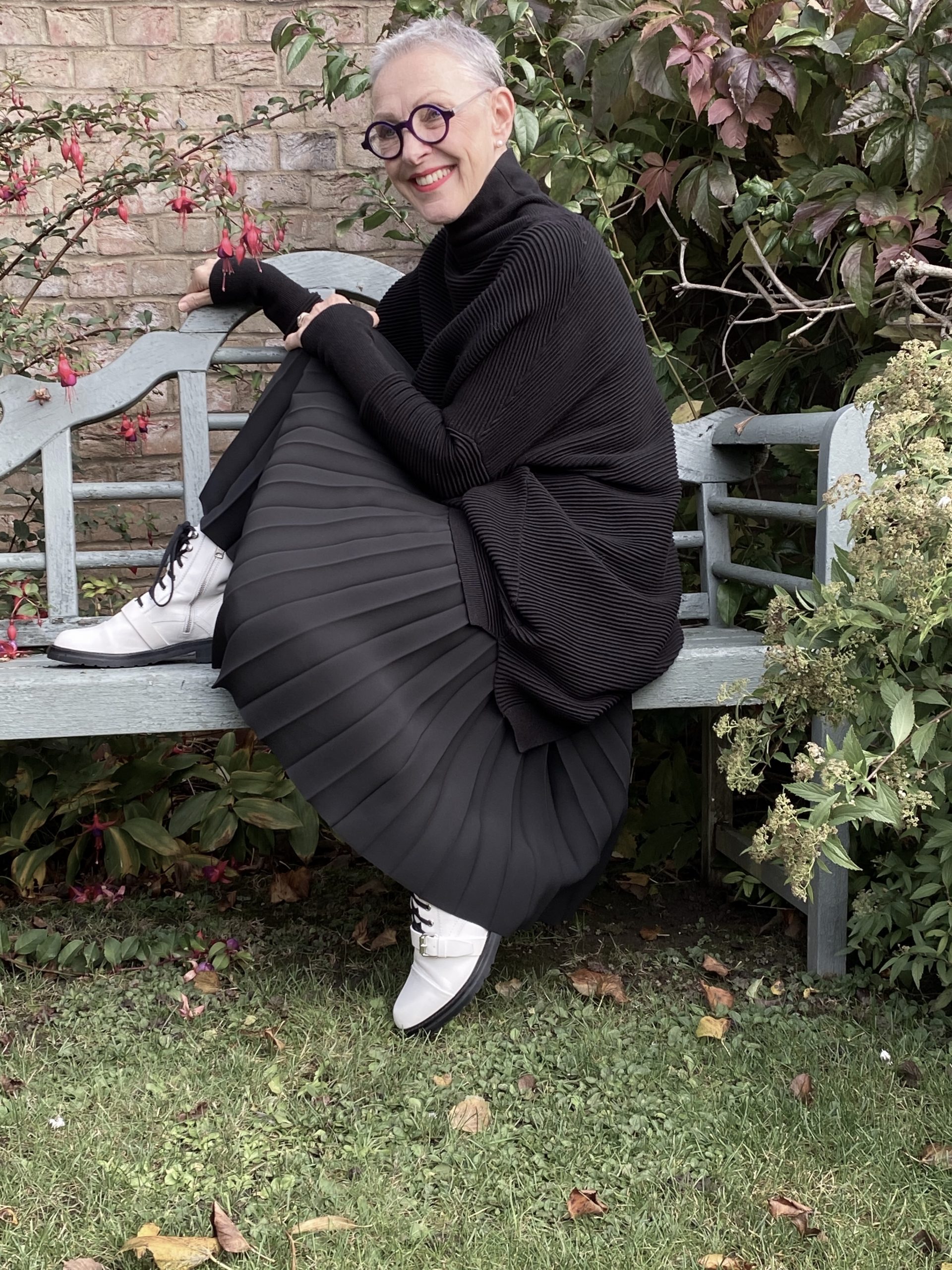 Winter is approaching.
This is the time I always gravitate towards my 'watery' dressing. In Fashion Feng Shui this can include dark tones, flowy shapes, asymmetrical silhouettes and sheer fabrics. I'm using all of these in this outfit.
The skirt is pleated (like waves) with a lighter fabric over the thicker lining. It is shorter in the back than it is at the front. Conversely, the black dropped sleeve, oversize knit is shorter at the front than the back.
Water feeds my wood, so I am ready to spring into action next year. If I stay in water too long, I can easily get depressed, so balance is required.
This period can be hard for me. It often feels like I have no ideas, no active work, too much time to sit around and think. The beauty reveals itself when I least expect it. New workshops, ideas for blogs, creativity in the home, fresh approaches – all are just percolating away until they are ready to appear.
Like is all about balance. Add the balance into your clothing and you create closet harmony. After all, our wardrobe is our most intimate environment – right!