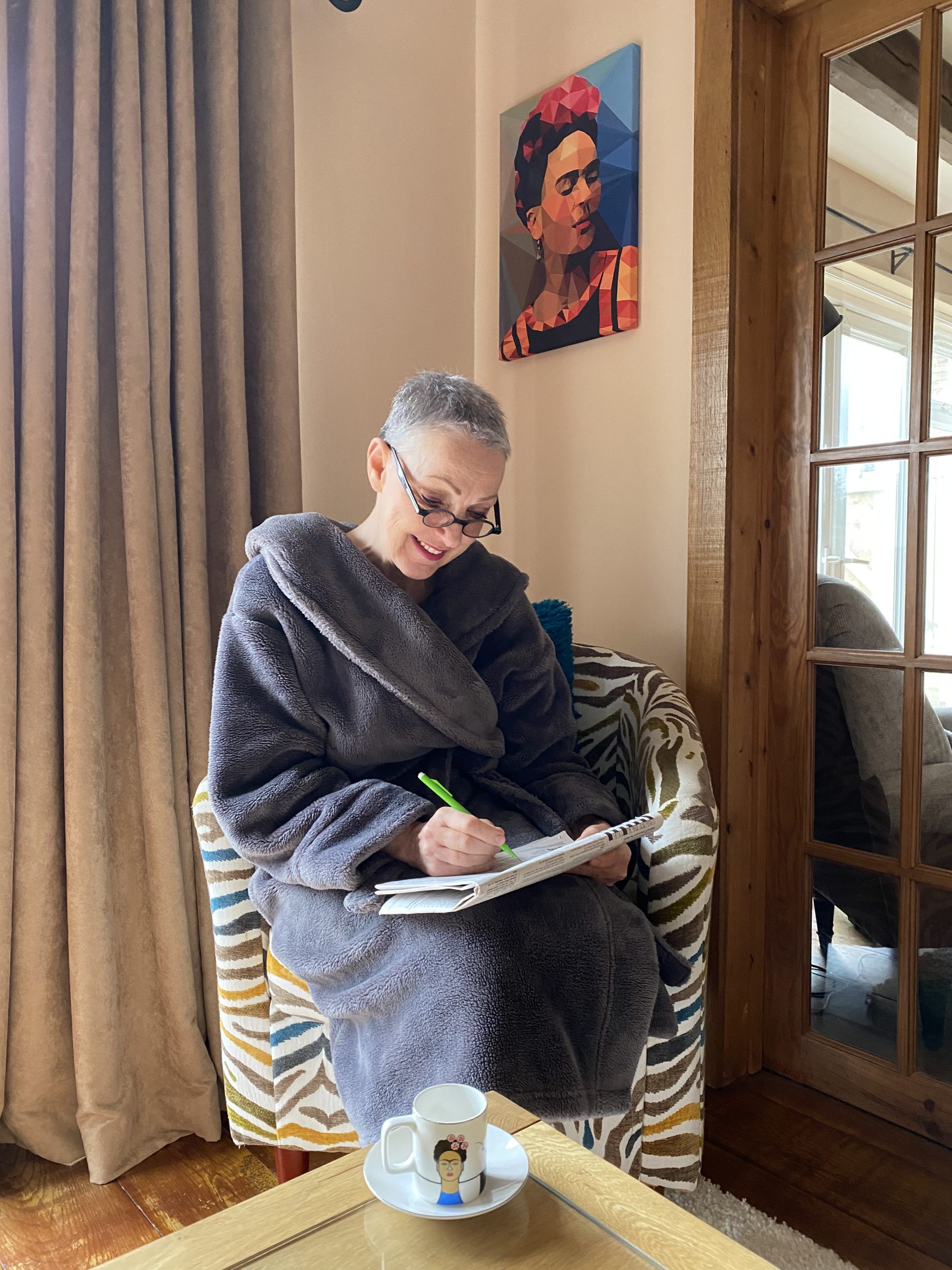 COFFEE AND CONVERSATION
October 9, 2023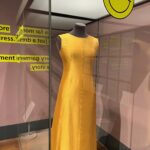 DRESSING HAPPY!
November 29, 2023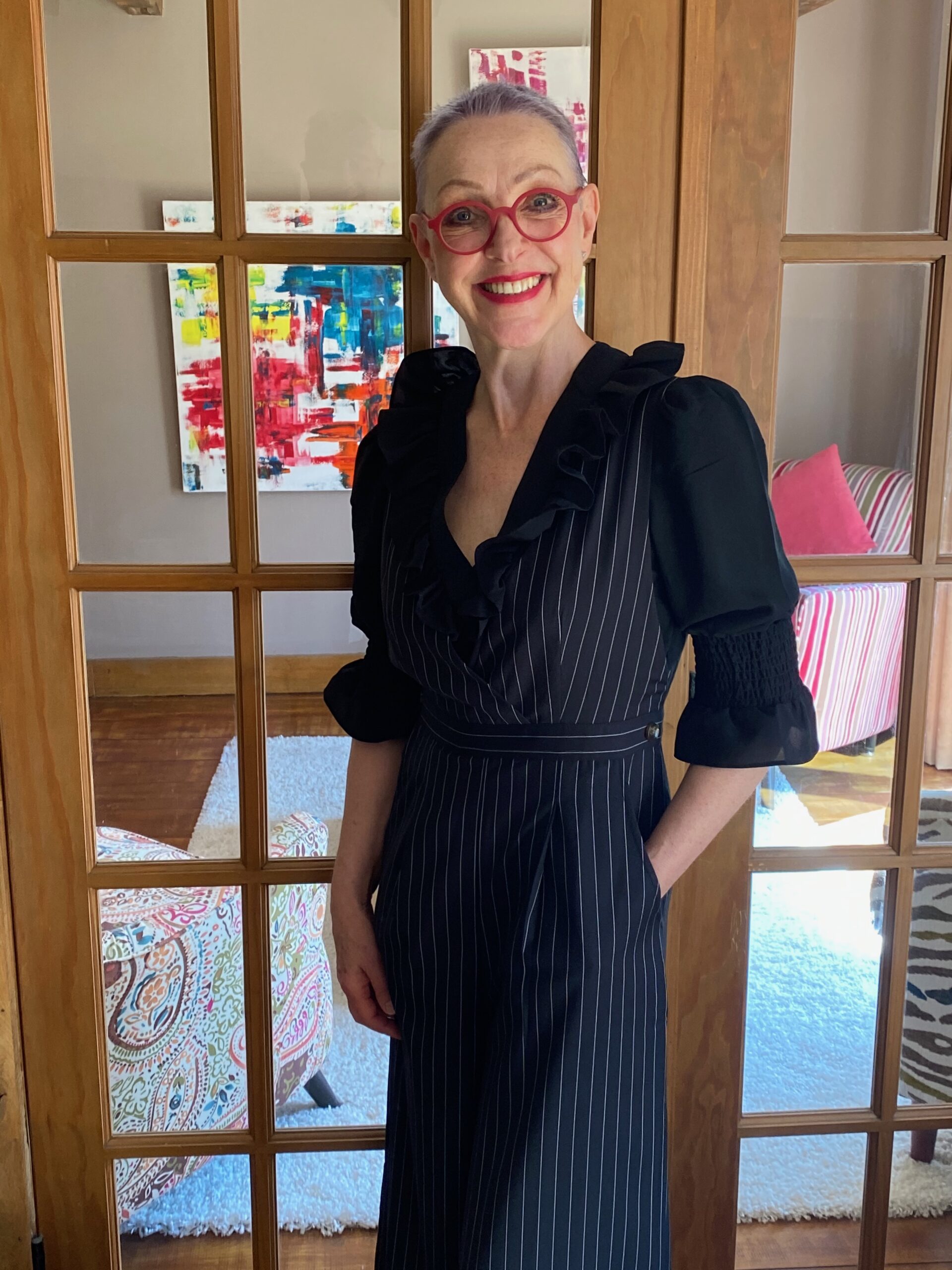 I recently visited a fantastic exhibition at the National Gallery of Ireland. Forming part of the Shell/Ter Collective, this video film – The City and the Secret Panther Fashion A video Film Project by Gülsün Karamustafa 2014 – rendered me speechless – I know! Hard to imagine.
The City and the Secret Panther Fashion is a fictive video film project about the power over a womans body. It brings forth the arguments about the outlooks, especially the actual debates throughout the world, on what the women should wear, whether she should cover her body or not, or the other ethic problems related to it.
Video film starts with the meeting of 3 western dressed women who wish to catch up with the "secret panther fashion" which spreads quickly through the city from day to day.
They are all anxious that somebody may spy on them while they are going towards their destinations. It is very obvious that their intentions are really dangerous. Their wish is to safely reach a house where they can taste the joy of freely wearing the "panther design" dresses (animal print) and spend a time of their own away from all dangers.
Only those who know the secret codes can enter this house decorated elaborately in "panther fashion", enjoy the special wardrobe and spend a friendly and fantastic time. In the house waits Panterella, the fearless housekeeper and her colleague who would offer them their endless freedom with wearing what they want. The entire house is decorated top to bottom in animal print. The women dress themselves in animal print clothing and have lots of fun, eating, drinking coffee, chatting – to us, normal everyday activities. At the end of the day they redress and leave the house in secret, again with the fear of being caught, and return to their colourless lives.
This was particularly relevant to me as our last Coffee and Conversation discussed out favourite room/piece of furniture. I wondered how many of us need to go somewhere else to truly be ourselves, laugh with friends, wear whatever we want. In Fashion Feng Shui, animal print is a style design of the element fire, denoting fun, joy, sex, intimacy, excitement, so it was no surprise that this was the main constituent of the panther room.
Our next Coffee and Conversation will discuss something that everyone can relate to – your favourite colour. Do you have one? Does it change or has it been the same for ever? What does it mean to you? Why do you love it so much?
These are what we expect to explore in detail on Tuesday November 14th at 5pm UK, 12 noon ET. To attend, you will need to register below and the zoom link will be sent to you.
https://us02web.zoom.us/meeting/register/tZIuf-CprDotH9d2yjBH3UtmtLcnLLrhRA0U
We look forward to seeing you all very soon.