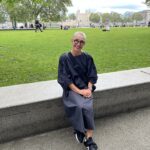 LONDON CALLING
September 13, 2023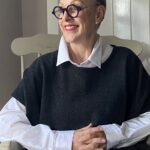 A ROOM OF ONE'S OWN.
September 28, 2023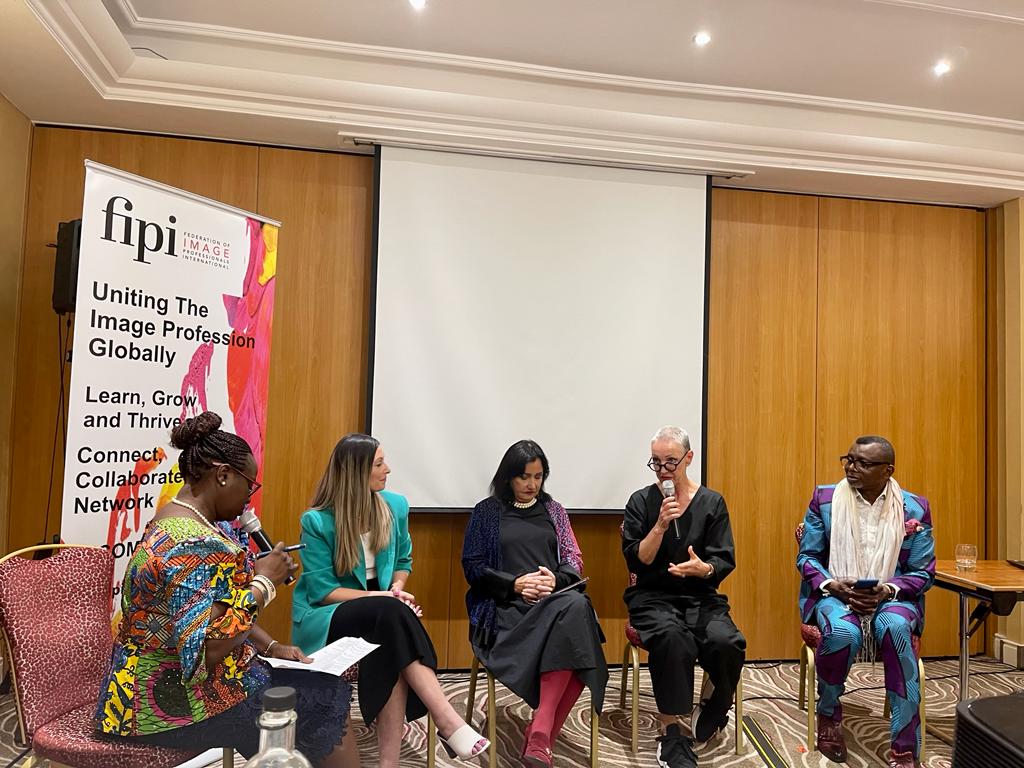 Over the last 2 weeks I've been immersing myself in all things fashion-related
Firstly, I was thrilled to be able to attend a member preview of the Gabrielle Chanel Fashion Manifesto at the V&A. What a fantastic experience. There was so much to take in. I definitely need further viewings to absorb just how much Chanel changed the lives of women with her creations. Like Mary Quant, the liberator of the 60's, she allowed women the freedom of movement. Ditching the corsets, using moveable fabrics, creating a handbag that could be worn over the shoulder, followed by the perfect two-toned shoe to both elongate the leg while shortening the foot. I've never been one for 'vintage' but In one room there is a myriad of beautiful suits, in a vast array of colours, any of which could be worn today. Even I was swept away. Timeless, classics.
https://www.vam.ac.uk/exhibitions/gabrielle-chanel-fashion-manifesto
Conversely, the Design Museum: Rebel – 30 years of London Fashion is one of the most wide ranging surveys of contemporary culture ever staged in the UK. It's a true celebration of the diversity to be found on the streets, the catwalks and at parties. There is a club on site plus you can watch an entire catwalk show. I spent a good 2 hours here and I'd highly recommend if you're visiting London.
https://designmuseum.org/exhibitions/rebel-30-years-of-london-fashion
Crown to Couture demonstrates that everything moves in cycles. Housed in Kensington Palace, we see that gender fluidity has been around for centuries, how costumes of the past have been re-imagined for today's celebrities and that the concept of an influencer/stylist is nothing new. Featuring over 200 items from ball gowns to court suits and handbags to jewellery, the exhibition draws fascinating parallels between the world of today's red carpet and the Georgian Royal Court in the 18th century.
https://www.hrp.org.uk/kensington-palace/whats-on/crown-to-couture/
Keeping with the Royal theme, Buckingham Palace is housing Style &Society: Dressing the Georgians. This exhibition also reveals how the Georgians ushered in many of the cultural trends we know today, including the birth of a specialised fashion press and the development of shopping as a leisure activity. Here, you can delve into the Georgians' style story and get up close to luxurious textiles, sparkling jewellery, and a range of accessories from snuff boxes to swords. For me the thrill was seeing the magnificent paintings, prints and drawings by artists including Gainsborough, Zoffany and Hogarth.
https://www.rct.uk/whatson/event/1077944/Style-&-Society:-Dressing-the-Georgians?gclid=EAIaIQobChMIo8PVrYLGgQMVCdntCh1mXg5nEAAYASAAEgK0gvD_BwE
Staying with the past, I've just begun studying Dressing the Part – a History of Costume Design for Film. This is a subject I know nothing about and, so far, I am enthralled. I had not previously been aware of the subtle messages sewn into the costumes, or how much influence the designer had over the career of the actor. Who knew that Mae West was under 5 ft tall? Her costumes (designed by Travis Banton) elongated her figure, while enhancing the siren in her personality. Joan Crawford's shoulders were likened to those of Johnny Weissmuller, the actor who played Tarzan. Instead of this being an issue, the designer (Adrian) created shoulder pads extending the line even further. This style was jumped on by the fashion industry to become the latest trend. I love it when I am inspired and I just know this course is going to fulfil me on so many levels. I can't wait for next week.
https://www.vam.ac.uk/event/rEYYd4Ey/dressing-the-part-a-history-of-costume-design-for-film-2018
Lastly, I bring us bang up to date with the 35th Anniversary of FIPI (Federation of Image Professionals International held on Saturday. I have been a member since 2004 and along the way I've held the posts of Events Director, President, Masters' Assessor and mentor. So, when I was invited to speak on a panel, alongside fashion designers and other image pro's, I accepted immediately. It didn't disappoint. I love this organisation and the people within it. I caught up with friends including teachers, clients and students and met a whole set of people previously unknown to me. There is always something new to learn and that's why conferences are so vitally important. Education feeds my soul – if you hadn't already guessed! I hope I can continue to be inspired for years to come. I'm sure it keeps us youthful. Hope so, anyway.